Challenge Yourself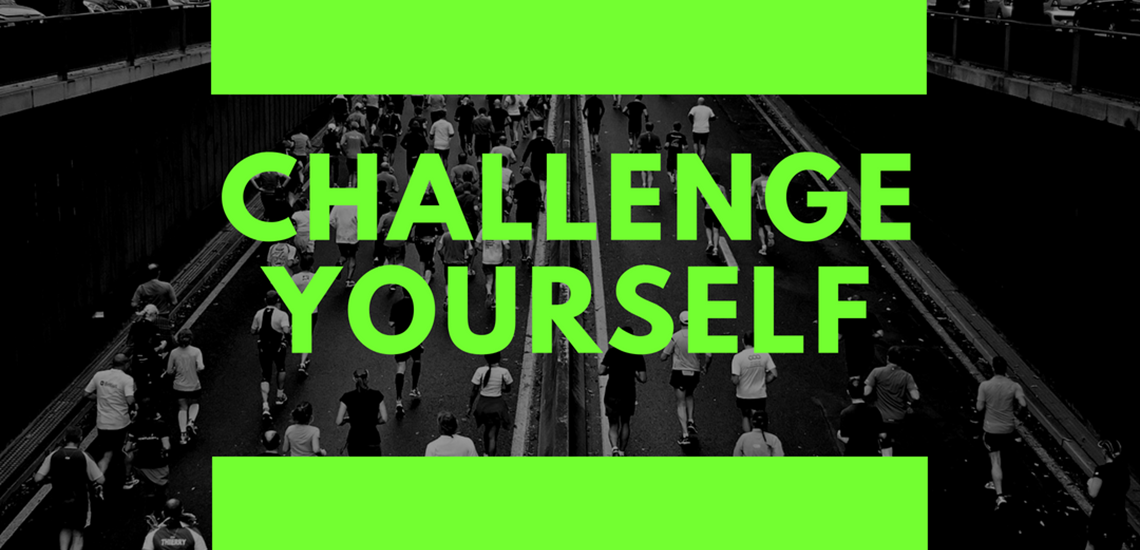 By Anke Swart 
The following three points are a great way for any individual to look at their current situation and aim for growth. By challenging your state, examining your passion and purpose and improving on your current discipline, you can exceed your current expectations and Challenge Yourself!                                 
YOUR STATE
Pushing boundaries vs challenging limits
When you're pushing boundaries, you're protecting a destructive comfort zone.
When you're challenging limits, you're creating a beneficial comfort zone.
Being comfortable with challenges, is a good comfort zone.
How do I go forward?
Rituals are key. They either put you in state or take you out.
Cut negotiation with your slack self, have absolutes & make non-negotiable decisions.
Burn the boat to take the island.
Remember:          Progress = Happiness.
YOUR PASSION & PURPOSE
Add up the clues. They are not random.  
Purpose: the reason for your choices.
Passion: the light, fire & energy that fuels purpose.
Every little girl once had dreams she didn't question, hopes she didn't fear would be crushed, and the internal freedom to be all the things her dreams and hopes asked her to be.
This life has a way of draining colour from our childhoods and ironically giving us the smallest possible spaces to express our limitlessness.
But every female adult is still that little girl. She is there, inside, hoping that you will remember her.
"Our deepest fear is not that we are inadequate. Our deepest fear is that we powerful beyond measure. It is our light, not our darkness, that most frightens us.  Your playing small does not serve the world. There is nothing enlightened about shrinking so that other people won't feel insecure around you. We are all meant to shine as children do. It's not just in some of us, it is in everyone. And as we let our own lights shine, unconsciously give other people permission to do the same. As we are liberated from our fear, our presence automatically liberates others." – Marianne Williamson.
CELEBRATE DISCIPLINE
Your vision, your passion, your purpose, your state will always, always get lost in the mud of mere existence UNLESS:
YOU GRAB A HOLD OF DISCIPLINE AND MAKE IT WORK FOR YOU!
"The undisciplined are slaves to mood, appetites and passions."
- Stephen Covey.
I say, the disciplined have made to their benefit, a slave of their mood, appetites and passions to their state, Godly passion, and purpose.
If you are worried about yourself, a family member or a friend, contact us for information.